She is a very talented actress, who knows how to act and interpret roles excellently well. She is creative, skilful, gifted, versatile, and exceptionally good at delivery of roles to the admiration of her fans. She can take any character in movies like Area girl, Member of a gang, wife, Villager, Hustler, Comedy, and others. She has appeared in popular movies like Senators wife, Afopinna, Laye Lorun, and many more. She is a caring mother of one cute son.
I wish him a happy birthday and many happy returns of the day.
Below are some of the people's comments.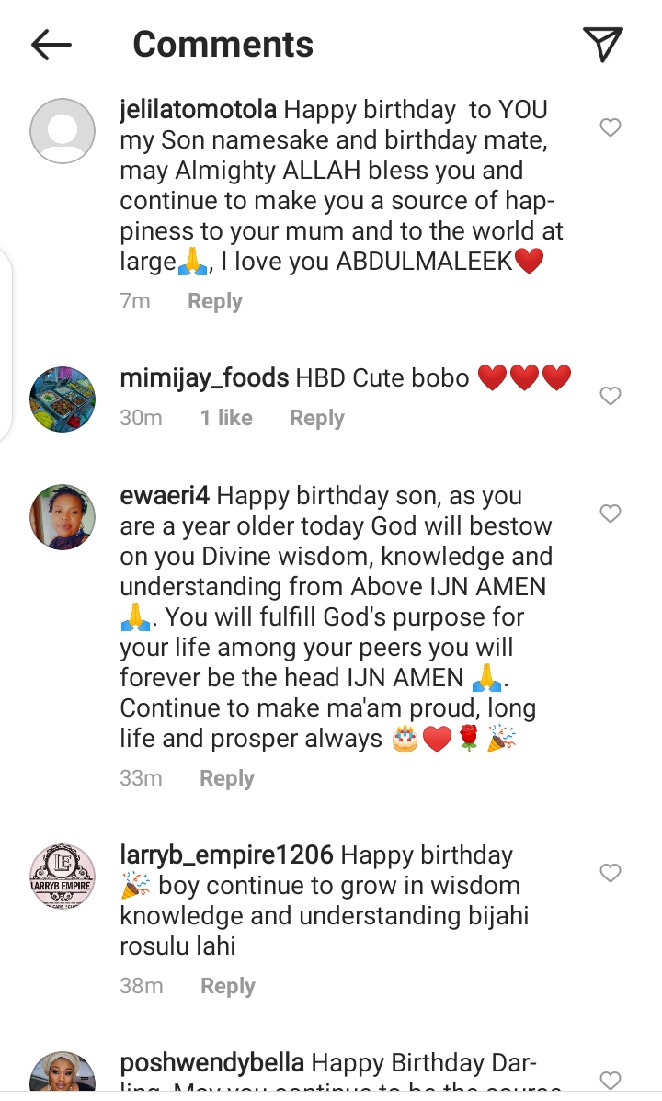 ]