The dispute between Shatta Wale and Burna Boy has exposed a slew of unsavory details and secrets. 
The feud between the two men has sparked outrage among Ghanaians, who see it as uncharacteristic of persons of their stature.
Burna Boy, understanding he was just hurting his image, apologized and removed himself from social media. 
Lydia Forson, a well-known Ghanaian actress, has also subtly taking her time to analyze some of the strange charges that have surfaced.
Lydia Forson, a staunch feminist, focused her attention on the rape charges leveled against the two singers. Lydia wondered aloud if Ghanaians would simply ignore the weird charges.
Ghanaians reacted by saying that it was impossible to tell if the charges were false or not. Some commented that by this point, all evidence has been gone, and the alleged victim hasn't even filed any charges, so what's left?
Lydia Forson responded by saying that when males quarrel, women are the ones who suffer. Men would find secrets their rivals had with some women during disputes or fights, and those women would be the ones to suffer the consequences.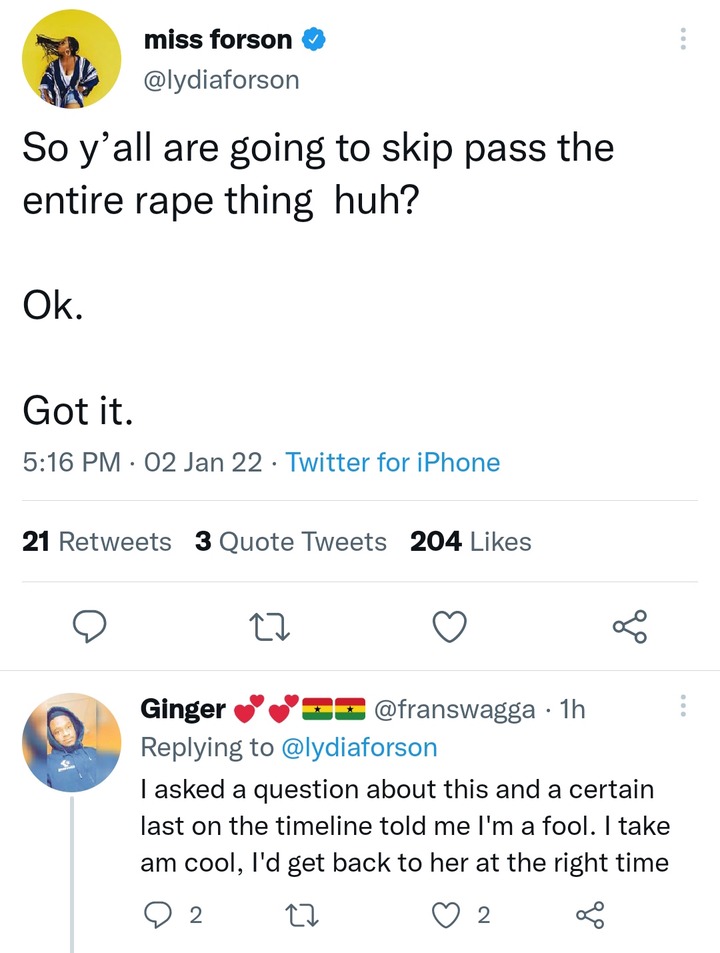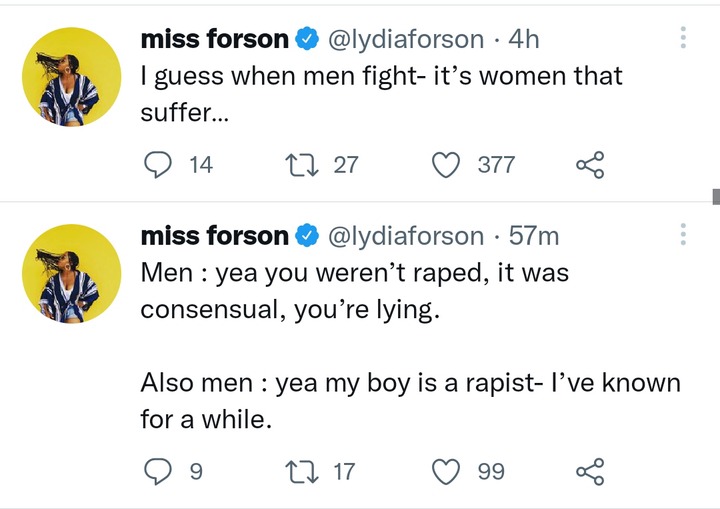 Meanwhile, Radio host and singer, Blakk Rasta has hailed Nana Appiah Mensah, better known as NAM1, as a credible person.
NAM1's Menzgold business looked like a promising venture that made lots of Ghanaians to invest their monies in. 
You could recall that Blakk Rasta announced his resignation from  Zylofon FM but what baffles people is his love for NAM 1 despite his resignation.
In an interview with TV3, Blakk Rasta stated that despite the difficulties he has endured as a result of the collapse of NAM1's gold dealership company, he remains resilient.
He said: "NAM1, I think I saw him two weeks ago. He is doing fine, hale and hearty. He is a very strong guy, yes he's gone through issues political and so on. He has issues, a man has come out boldly to try and tackle his issues it is better than playing the ostrich. There are people who know they caused this mess but they want somebody to come clean up their mess.
Source: www.GHgossip.com
Follow @Rudebeesng