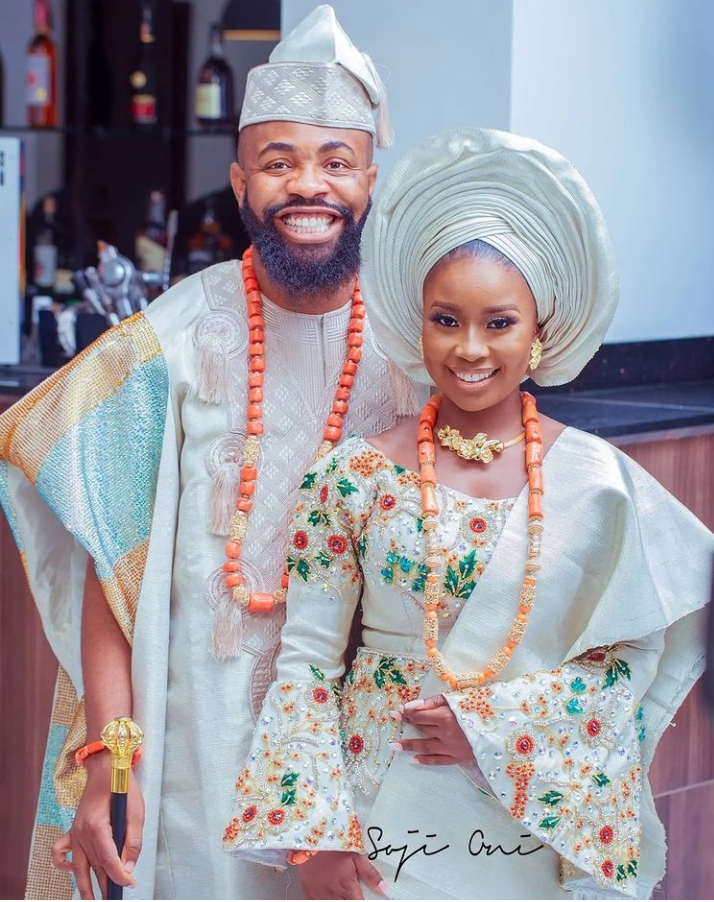 Yemi Adeola, the wife of Nigerian comedian cum actor Woli Arole has been dragged online as her husband drums support for the Presidential ambition of the National leader of the All Progressive Congress, Asiwaju Bola Tinubu.
Bola Tinubu, on Sunday 17th April 2022, met with Woli Arole and other South-West youths to seek their support for his presidential aspiration in 2023.
This earned Woli Arole several backslashes online, with many people condemning his decision to support Bola Tinubu.
However, Instagram blogger Gistlovers had dragged Woli Arole's wife over the issue, saying she married a glutton.
The blogger recalled how Woli Arole and other Nigerian celebrities led youths and many of their fans and followers to protest against bad governance and old politicians but have now made a U-turn.
The post reads: Dear @yemiielondon you married a Glutton as a Husband, descendant of Judas, should we beg God to allow what happened to End sars victims happen to you and your household with una pikin?? Why will a sane person go out publicly to support these k!llers parading as Politicians.
Your Horseband was all about his pocket forgetting those souls we lost on October 20, 2020. Na jeje all these people siddon, Na Una yeyebrities lead the squad, when it's getting hotter una run comot come house, these people stood their ground and demanded for a change with their lives, so all that will be in vain.
AROLE Esu, Elenu basia you will have me to contend with, wife wey no fit tame him husband not to associate with bl00dstained politicians, Na yeye oloriburuku wife, as him Dey bring the money come house una so Dey spend an together now, Hungry Mof0s, Eniikure, those bl00ds una oga shed for Lekki won't stop crying on y'all generations till the 10th. Happy new week. I come in peace